Au Pair Agency Mondial
Elena van Raaij-Savchenko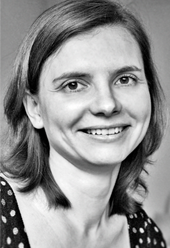 My name is Elena van Raaij-Savchenko. From 2007 onwards I live in the Netherlands with my husband and two daughters (6 and 8 years old).
After I studied pedagogy, I explored a new world as au pair in the Netherlands and Denmark. I discovered a completely different language and culture. For me this was an unforgettable experience.
Making a career, keeping a house and having young children are not always easy to combine. Therefore, as a family we needed extra support. Because of my own positive experiences as au pair, we decided to become a host family ourselves. Being a host family pleased us from the first moment onwards.
I would like to share with you the experience and knowledge I have gained as an au pair myself in the Netherlands and Denmark, plus the familiarity we have as a family with several au pairs.